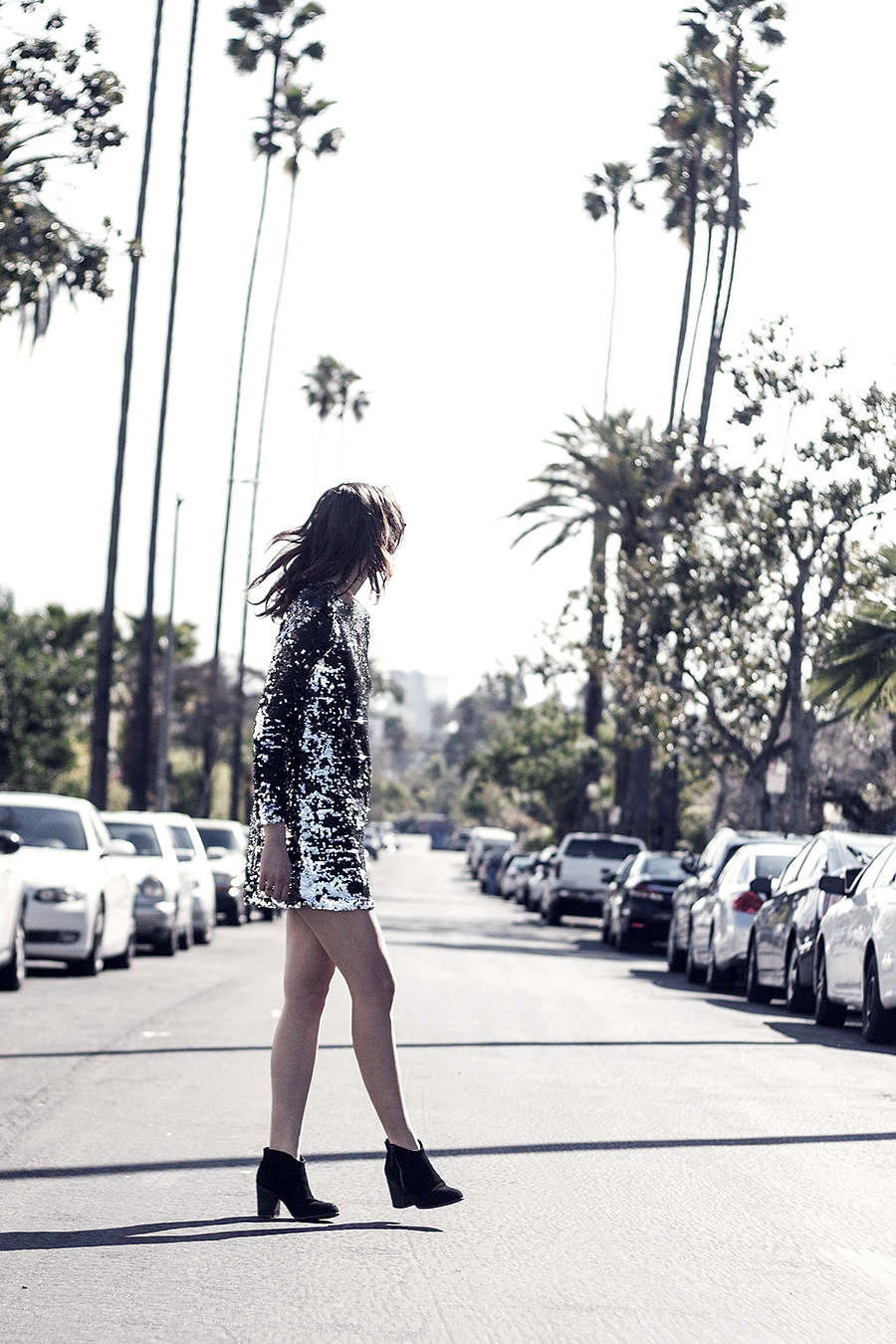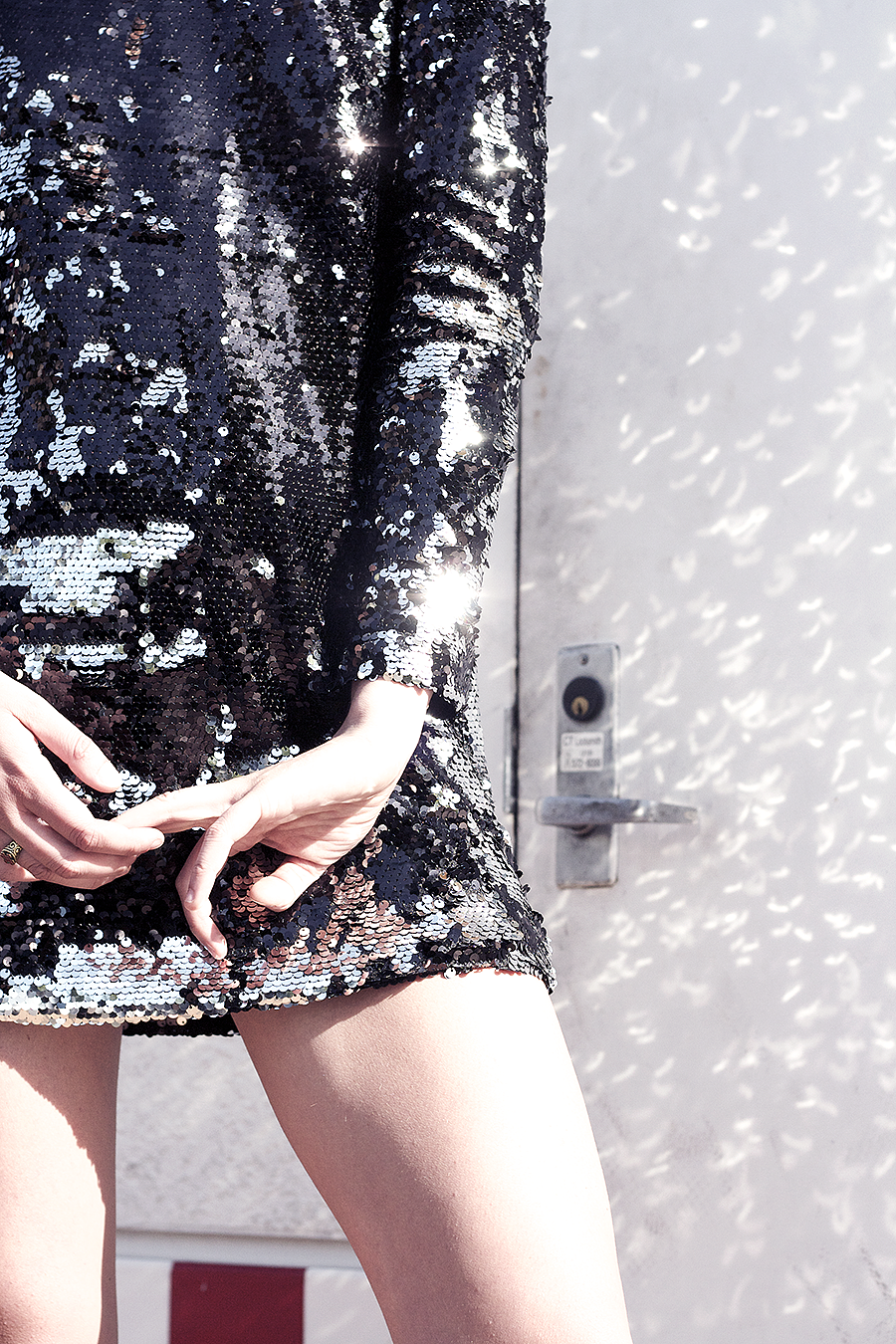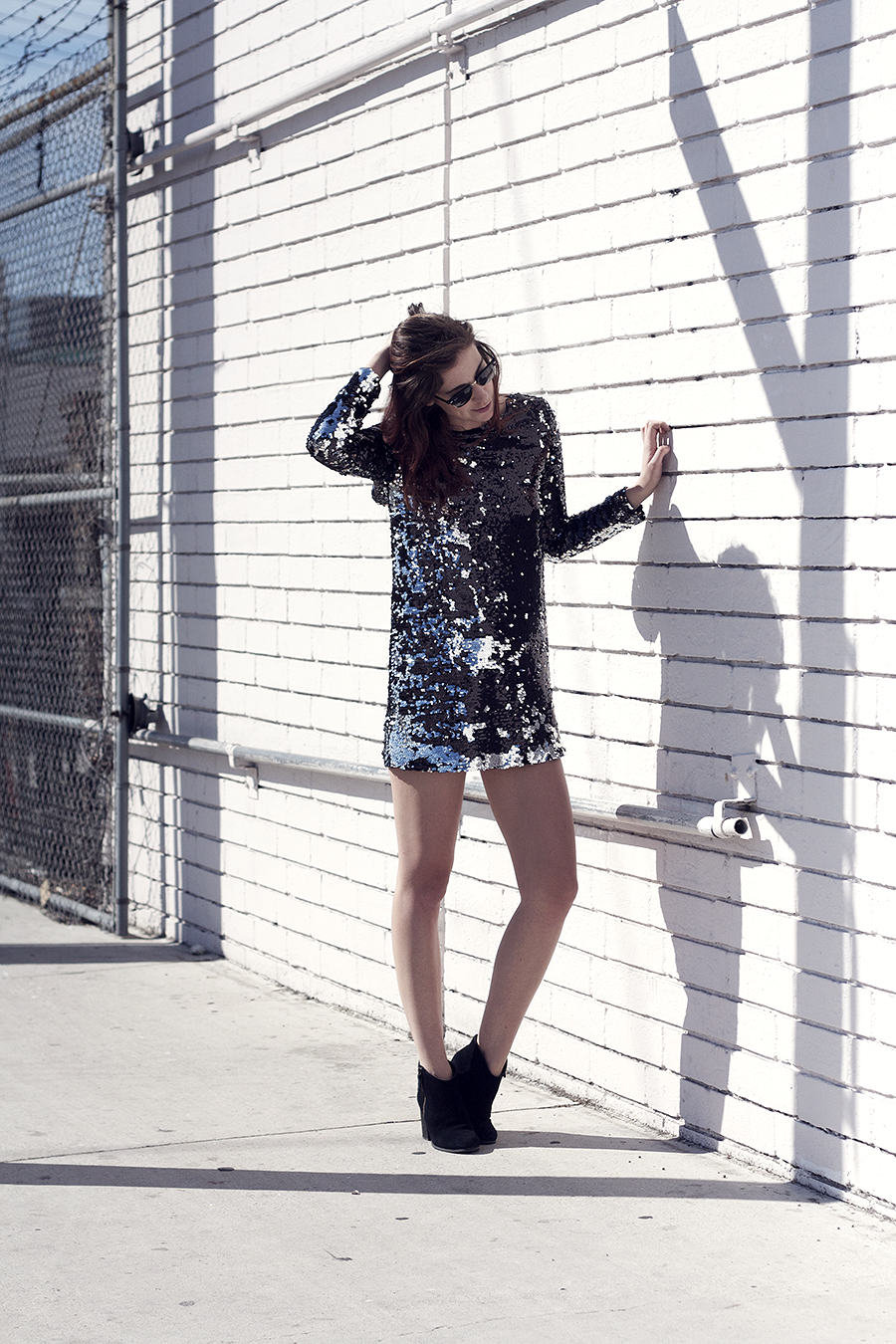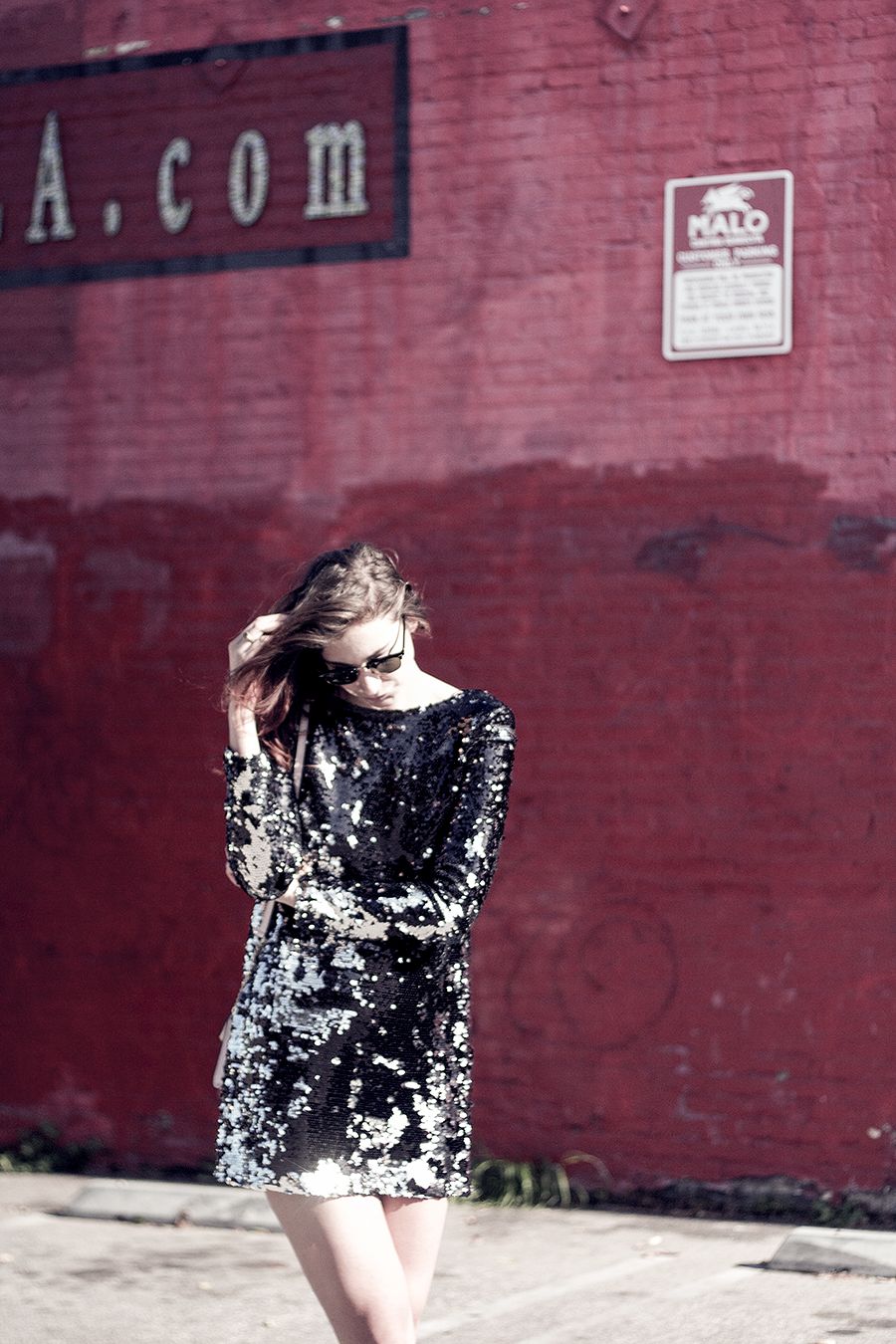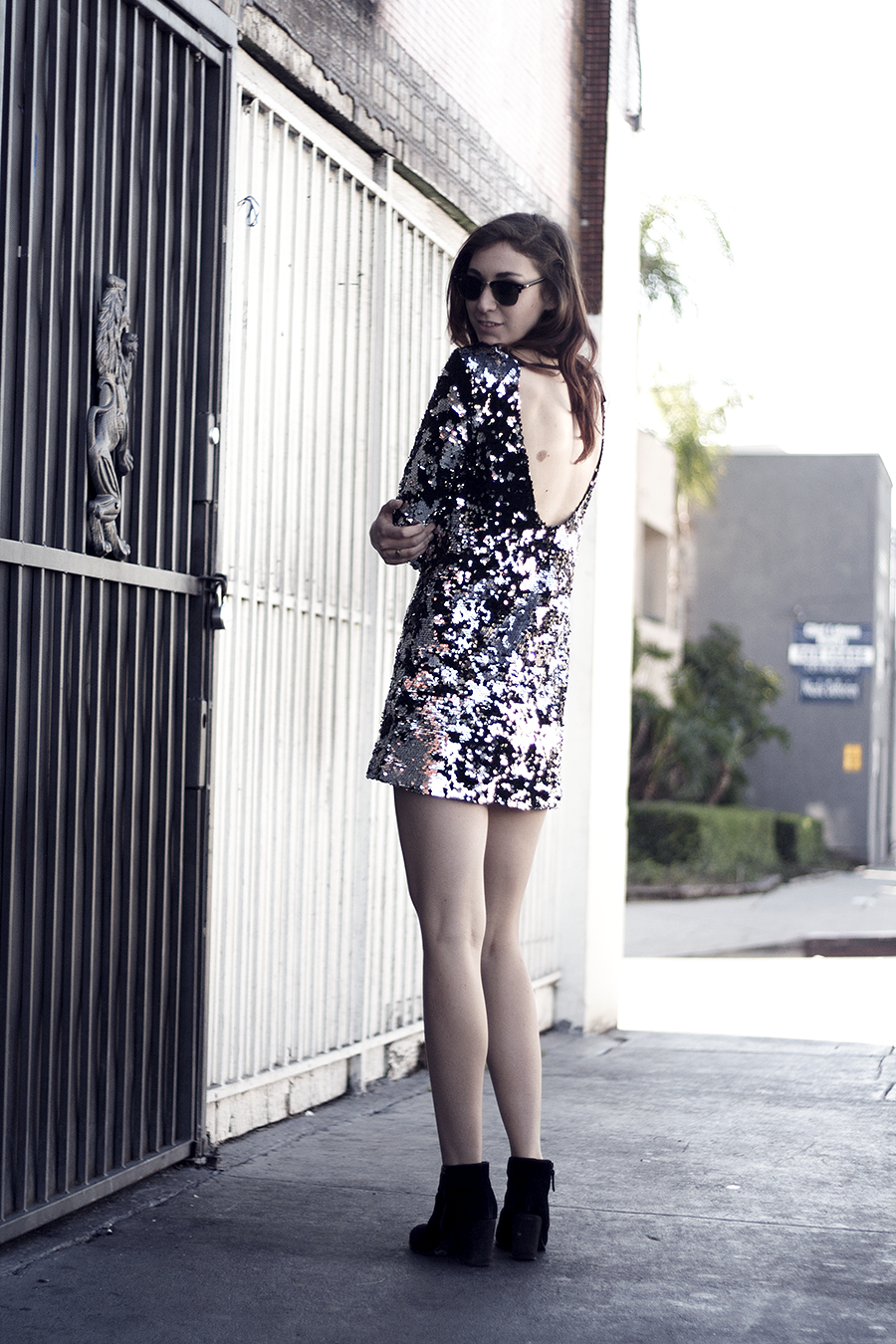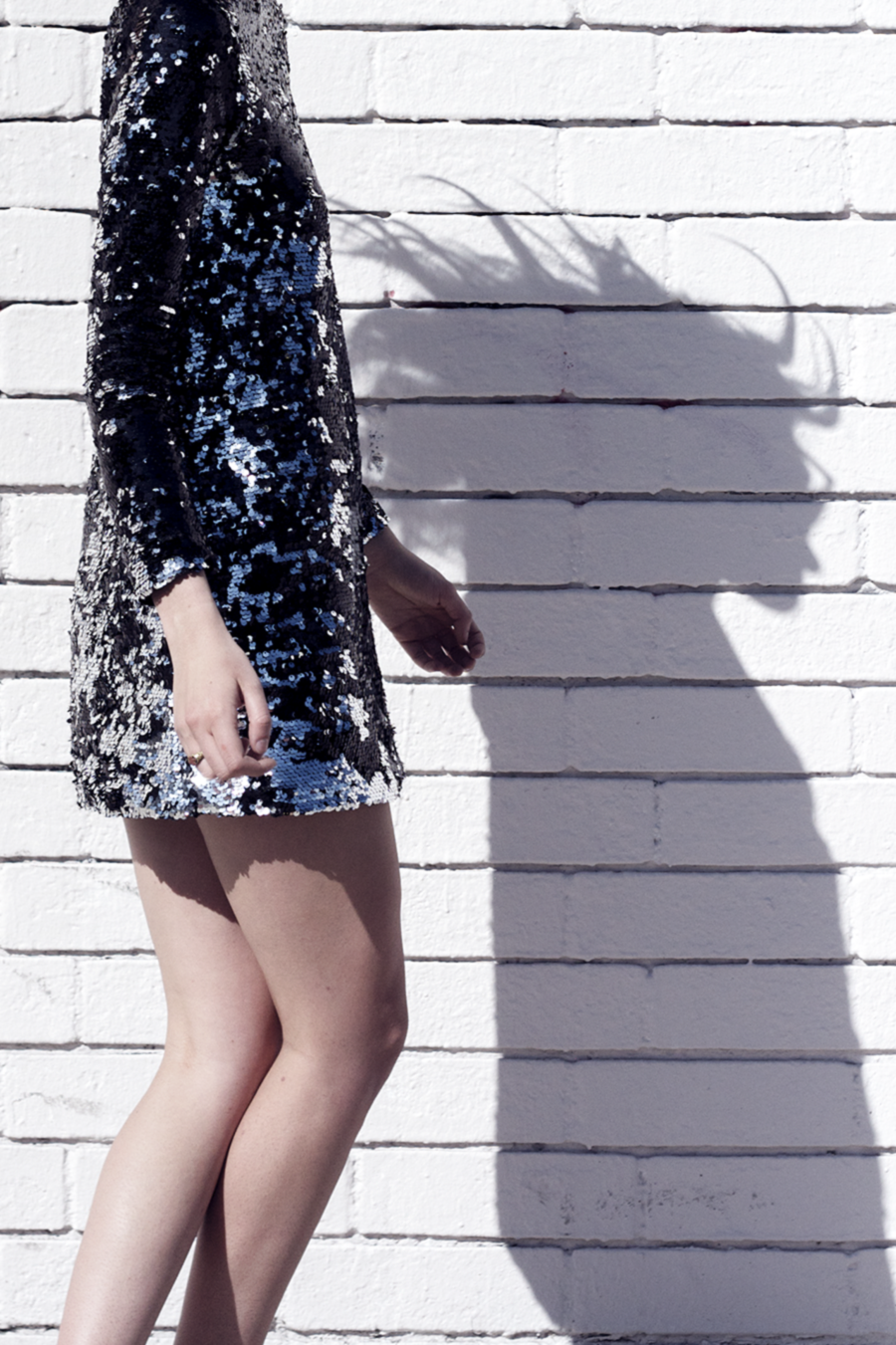 A spontaneous shoot in Los Angeles the other day. Although it might have looked like we were on our way to a party, we were actually doing nothing as Lao Tzu might have expressed it. Or at least, nothing with intention. Driving through several neighborhoods in LA, shooting some pics here and there, getting a coffee in the Starbucks drive tru (I can't help loving the drive tru as a person coming from a bicycle country).
As spontaneous as we were busy doing nothing, as spontaneous my rental car decided to take some naps. Battery empty. Imagine Sara pushing the car in her Mink Pink sequin dress while I'm trying to get electricity back. Must have looked hilarious. No luck without man. Same situation happened a few hours later, oops. We found two other guys helping us out, but it wouldn't work this time, gas seemed to be empty. Oops again. I can tell you that similar events repeated for quite a while. From parking tickets to driving into another car. All happened the last rental day. Oops, oops, oops. Do you still believe me when I tell you I'm a good driver?
Well, at least we had a spontaneous, fun day!
SHOP SIMILAR SEQUIN DRESS
model                 Sara Sto
photography      Sophia Molen
dress                  Mink Pink