My one-month stay in Bali this year definitely ranks number one of all my travels so far. I'd never felt so free and never experienced so many different things in just a few weeks. Seeing diverse sides of Bali, meeting various people, experiencing contrasting lifestyles and staying at the most amazing places. It's easy for me to state that my nights at W Bali were the most comfortable and special ones.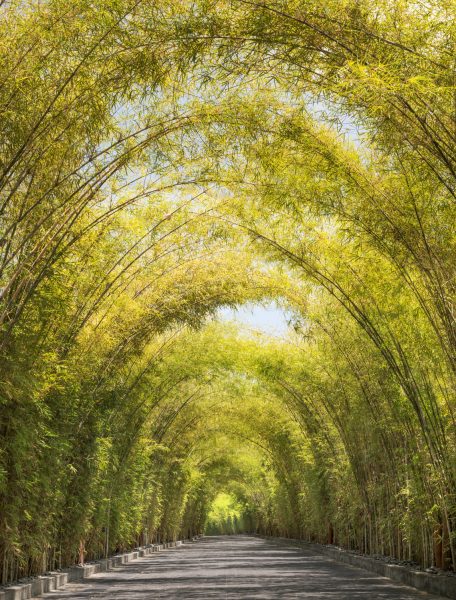 Bamboo arrival
During my first weeks in Bali, I discovered that W is one of the most popular and famous hotels in Bali. (Not like that was a new fact for me after having seen the W sign on instagram everywhere). I was super curious to gonna experience what everyone was talking about. After several days on Nusa Lembongan, me and my friend went to Seminyak for the second time. It was time for W. At arrival we drove through a green heaven of bamboo, followed by Niemeyer modern kind of architecture. It's super catching, like instantly getting soaked up in a daydream.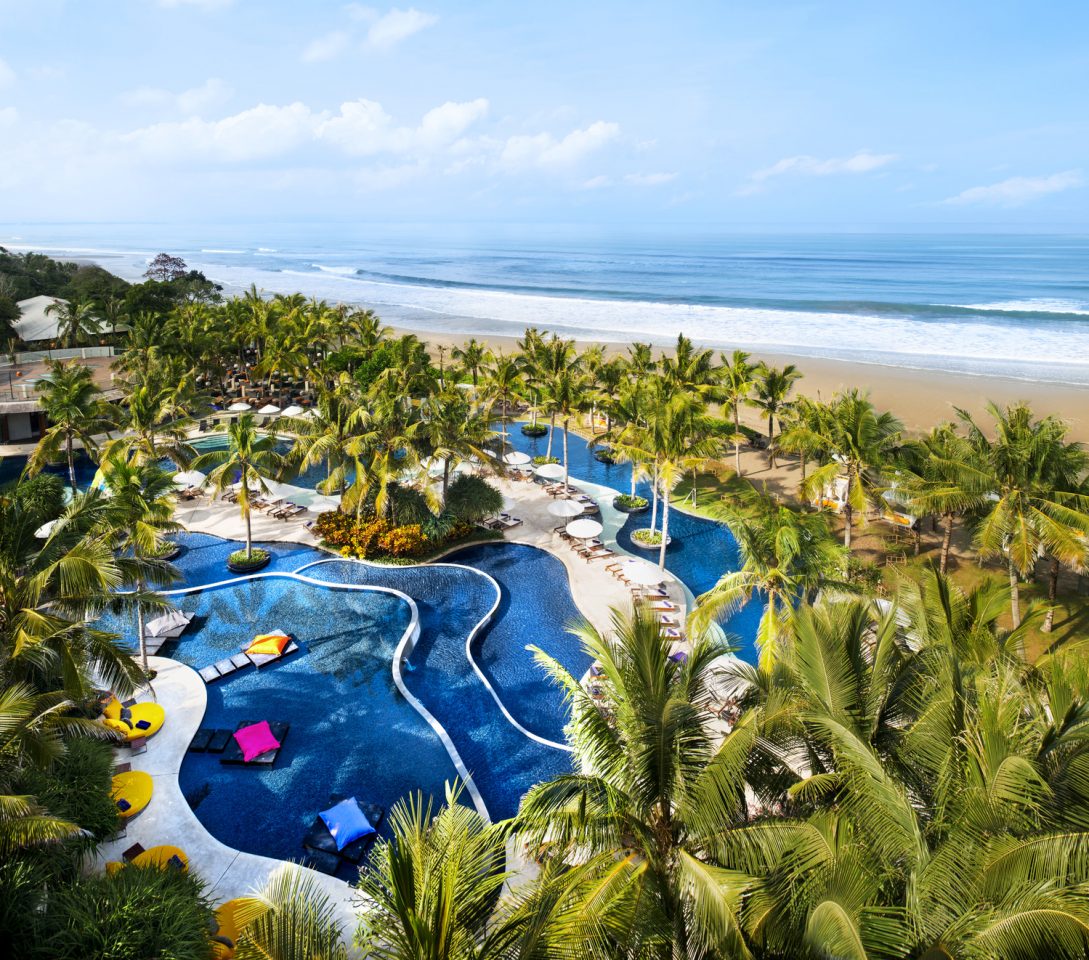 Balinese rice fields inspired swimming pool
After having a lovely welcome, we waited at the Woobar for our room to be ready, accompanied with a salted caramel and pretzel ice-cream which was so good! And not to forget a view over the curvy-shaped swimming pool. A moment in heaven again. The pool is one of the things they are famous for. It super unique and inspired on the Balinese rice fields.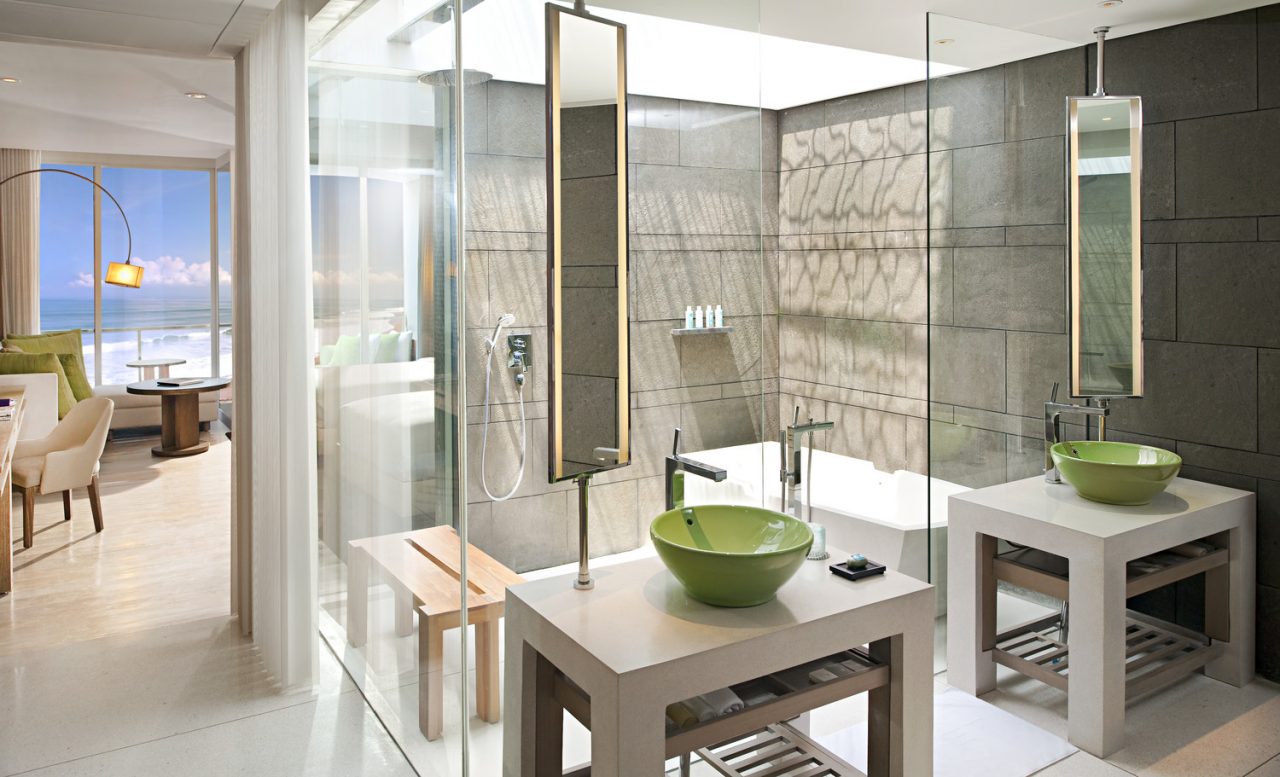 Room with ocean view and open bathroom
We were welcomed with the cutest chocolates in our room saying "welcome Blog and The City". These small efforts really make a difference, uuhh because you know.. chocolate.. You get it. Anyway, I was astonished by the open-designed bathroom. Funnily enough it are always the bathrooms I'm crazy for. I guess I have a thing for bathroom interiors. Who has ever seen a bathroom in the center of a room? Totally surrounded by glass. The next morning I discovered you could even slide open the doors and plafond with a remote control. You had to see my face while a blue sky was slowly appearing.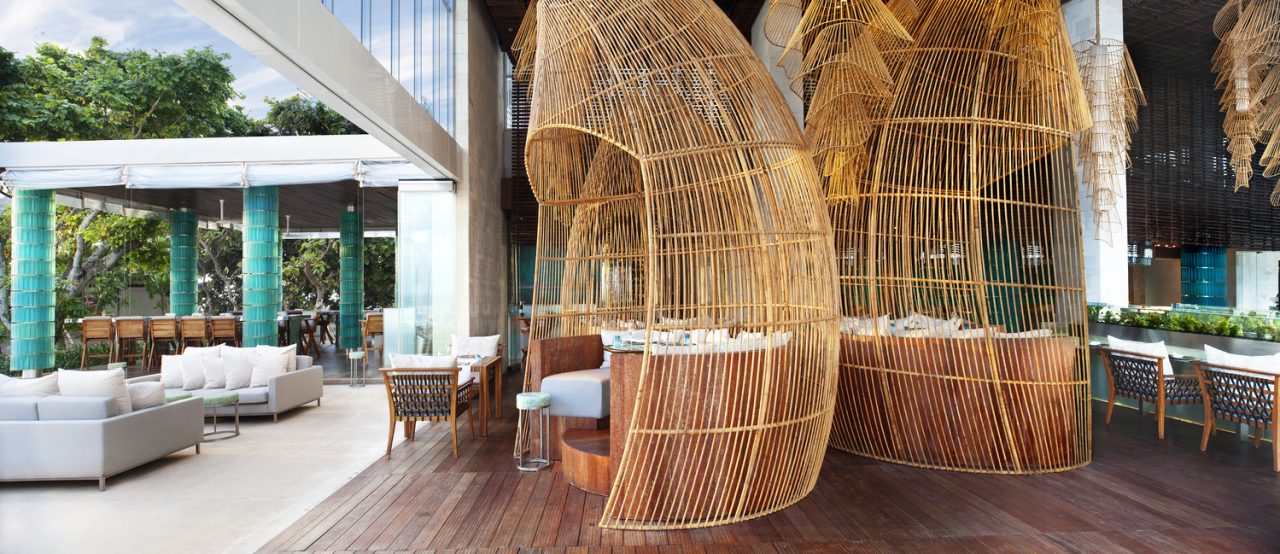 Starfish Bloo restaurant

We were invited to try out breakfast at their two restaurants. My favorite one was the Starfish Bloo which is just near the beach and has an amazing interior. I could actually call it art. Beautiful sitting areas surrounded by curvy-formed bamboo, styled with turquoise colored details. Everything felt so open and wide-ranged which created a special ambience and feeling inside of me. And the food. I don't know how many meter square full of different kind of food such as curries, sushi, candy (and every ordinary kind of breakfast). Probably any kind of food you can imagine anyway. Heaven again or I guess we never left heaven since arrival.

We also relaxed at the wellness in the sauna, whirlpool and warm bath. And took another warm bad in the room (because why not?). I could actually write hours about all the services which made us feel so comfortable, even small ones which really impressed us, but I will leave it with the highlights so you have something to experience yourself. A lot of something.

INSTA DIARY 

[instagram url=https://instagram.com/p/8ziswxSnin/?taken-by=sophiamolen hidecaption=false] [instagram url=https://instagram.com/p/81rkGWSnrK/?taken-by=sophiamolen hidecaption=false] [instagram url=https://instagram.com/p/82qokMSnkZ/?taken-by=sophiamolen hidecaption=false]

photo sources: Starwood Asset Library