The daily journal and newspapers are all talking about one main thing. Changes. Because there is only one thing sure in our lives: everything is changing around us all the time. It's a fact. Life is mutable. Change is the only constant we have. But still, most of us are afraid of changes and consider it as something dangerous.
I get a flashback to my biology classes whilst using the word 'mutable'. One of the most important terms in genetics is 'mutation'. Our DNA is mutating constantly, and because of that, we are able to adapt to different environments from an evolutionary perspective. Changes aren't unfamiliar in biology, not at all. Biology is all about adapting to changes and we shouldn't undervalue the adaptability of our minds either. Don't you already feel at home after spending a day or two at a new place? Or almost forget to set your alarm for Monday after an alarm-free weekend?
I see a lot of people around me worrying about changes (whether societal or individual). I see them being obsessed with taking note of changes. Maybe even trying to control them. A lot of people are seeking some sort of fixed life, in which everything is clear to them. People often like the known more than the unknown. Uncertai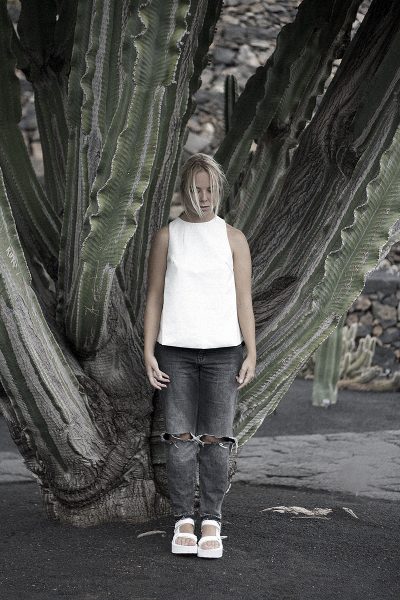 nty scares them. I also find it fascinating how people built their comfort zones and feel safe in habits (even just small meaningless habits). Understandable to us all. I guess it's human's nature, but I find it a shame, because life can be so much more than just being something rigid.
Don't get me wrong, I'm also talking from personal experiences. I know my own comfort zones pretty well, but I discovered there's no energy like there is outside the comfort zones. I talked (a bit vaguely) about this a year ago in 'Why You Should Embrace Changes'. I feel the need to rebel my own habits. Like taking a different way home, traveling all the time, making new friends etc. I also try to be led by curiosity for the unknown, instead of being scared of it. And most importantly, see opportunities in changes.
I believe our fear for changes isn't necessary most of the times. We can take changes with open arms. Accept them and discover possibilities in them. We must trust our minds to be able to adapt to any change. Because with an open mind, we can fight risky changes better anyway.
Hyphen the Label top
H&M jeans
TEVA platform sandals